Edward A. Danielyan
Associate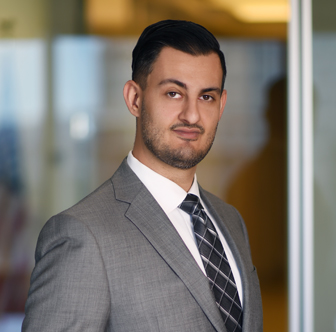 Edward A. Danielyan is an associate at Greenberg Gross LLP. He obtained his J.D. from the University of California, Irvine School of Law, where he served as an Associate Editor for the UC Irvine Law Review. During law school, he participated in UCI Law's Appellate Litigation Clinic, where he and a fellow student successfully argued a client's appeal before the U.S. Court of Appeals for the Ninth Circuit.
Additionally, Mr. Danielyan provided research assistance to Professor Beatrice A. Tice as a senior research fellow, and Professor Christopher A. Whytock with his inclusion in the Restatement (Third) of Conflict of Laws.
Mr. Danielyan is fluent in Russian.