Partners Sarah Kelly-Kilgore and Deborah Mallgrave Named Two of the Daily Journal's Top Women Lawyers 2022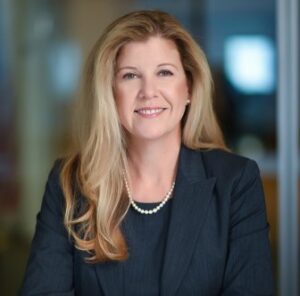 Partners Sarah Kelly-Kilgore and Deborah Mallgrave have been honored as two of the Daily Journal's Top Women Lawyers 2022.  The award is given to California lawyers who have demonstrated exceptional skill in their legal practice.  Mallgrave also was honored in 2020 and 2021.
Kilgore is the managing partner of the Los Angeles office of Greenberg Gross.  She is co-lead counsel in lawsuits filed for the Trustee of the PG&E Fire Victim Trust against former PG&E vegetation management contractors for their responsibility in contributing to the causes of deadly wildfires of 2017-2019 in Northern California.  In 2020, Kilgore co-chaired a Greenberg Gross team that won a jury verdict against rideshare giant Uber Technologies in a trade secrets case, and she led the representation of a former equity shareholder of an AmLaw 100 law firm in a high-profile gender discrimination lawsuit against the firm and its senior management, described by the Daily Journal as "groundbreaking."  In 2021, Kilgore won a significant arbitration award on behalf of Darigold, Inc., having served as lead counsel in a breach-of-contract action, and was named to Benchmark Litigation's 40 & Under Hot List, a prominent guide to the nation's most notable up-and-coming litigators.  Kilgore is president of the Los Angeles County Bar Association's (LACBA) Barristers Section for 2021-2022 and serves on the LACBA's executive committee.
Mallgrave chairs the firm's Sexual and Physical Abuse Litigation Practice.  A pioneering advocate for survivors of childhood sexual abuse and human trafficking, Mallgrave is co-lead counsel in a high-profile human trafficking and civil RICO case against the global religious institution La Luz Del Mundo.  She also represents the great-granddaughter of the Gucci founder in a child sexual assault lawsuit against her stepfather, mother and grandmother.  Mallgrave was co-lead counsel in a lawsuit against the City and County of San Francisco to end dangerous and illegal conditions in the Tenderloin neighborhood that exploded at the start of the pandemic adversely affecting the area's 3,000 children.  The settlement resulted in safe shelter for unhoused people.  Mallgrave is the past president of the Public Law Center of Orange County, a nonprofit providing free legal services to low-income residents.
Read the Daily Journal profile for Sarah Kelly-Kilgore
Read the Daily Journal profile for Deborah Mallgrave