The attorneys at Greenberg Gross proudly advocate for the rights of sexual assault and human trafficking survivors in claims against individual perpetrators and institutions. We work closely with survivors to seek justice and stop the all too common pattern of abuse and exploitation. With the strength of our experience and resources, Greenberg Gross is perfectly positioned to pursue the institutions and organizations that conspire to cover up criminal acts. We understand the needs of our survivor-clients and are committed to working not just for them, but with them. We are also honored to be co-counseling with Jeff Anderson & Associates, recognized as the nation's premier law firm to represent victims of childhood sexual abuse. Jeff Anderson & Associates has represented thousands of victims of childhood sexual abuse in cases against individual offenders and the institutions that harbor them. As one of the first trial lawyers in America to publicly and aggressively initiate lawsuits against sexual predators and the institutions that conceal and protect them, Jeff Anderson is credited with being instrumental in exposing the large scale cover-up of pedophile priests in the early 1980s.
Related Videos
---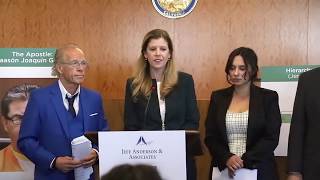 Greenberg Gross Files Federal Human Trafficking and RICO Lawsuit Against La Luz Del Mundo – Press Conference
Greenberg Gross LLP has filed a federal human trafficking and RICO lawsuit on behalf of plaintiff Sochil Martin against La Luz Del Mundo ("LDM").
View Video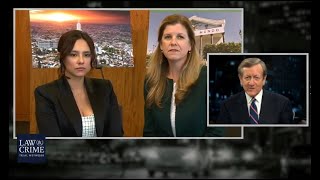 Deborah Mallgrave on Brian Ross Investigates
Greenberg Gross partner Deborah Mallgrave spoke with Brian Ross of the Law & Crime Network about Greenberg Gross's landmark federal human trafficking and RICO lawsuit against global religious institution La Luz del Mundo.
View Video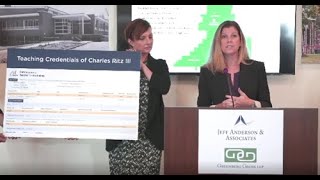 Child Sexual Assault Lawsuit Brought Against Fullerton Joint Union High School District Under Child Victims Act
Deb Mallgrave addresses school district's hiring of prolific Illinois perpetrator to care for high school students at press event.
View Video