Michael H. Strub Jr.
Partner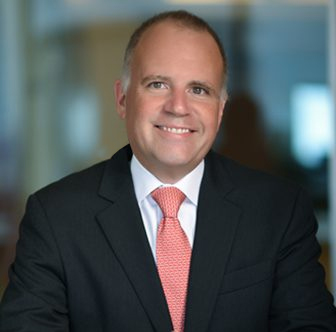 Michael Strub is a highly skilled trial and appellate attorney who has handled high-stakes, complex commercial and business cases for 30 years.  He has appeared in state and federal courts throughout the country and has regularly appeared on the list of California's Super Lawyers.
Mr. Strub has extensive experience handling a variety of commercial litigation matters.  He has represented plaintiffs and defendants in patent disputes, tried cases on behalf of creditors and interest holders in bankruptcy litigation, represented plaintiffs and defendants in antitrust disputes, and represented studios and talent in entertainment disputes.  He has handled securities litigation, white collar criminal litigation, intellectual property litigation, contract disputes, tort disputes, and trade secret litigation.  He has appeared in and is admitted to every federal court in California, the United States Court of International Trade, and the United States Supreme Court.
Additionally, Mr. Strub has maintained an active pro bono practice.  Working with Public Counsel, he convinced a California district court to recognize trauma in students as a disability – the first ruling of its kind in the nation.  In 2012, Mr. Strub received the "Pro Bono of the Year Award" from Public Counsel's Appellate Law Program for his representation of plaintiff and appellant Janice Zhang in connection with a housing discrimination case in the Second District Court of Appeal.
Representative Matters
Represented VLSI Technologies LLC against Intel Corporation in patent infringement litigation successfully achieving a $2.1 billion judgment.
Represented 10x Genomics Inc. in connection with patent infringement dispute.
Represented Nu Image in connection with successful defense of fraud and breach of contract claims arising from sale of DVD film distribution company.
Represented former equity holders and former management of Lake at Las Vegas resort in defense of, inter alia, claims for alleged fraudulent transfer and fraudulent conveyance.
Represented Carmel Land & Cattle Co. in connection with litigation in bankruptcy arising out of real estate and water rights.
Represented Chapter 7 trustee for Imperial Credit Industries Inc. in fraudulent conveyance action against the Federal Deposit Insurance Corp. Convinced the U.S. Court of Appeals for the Ninth Circuit that the FDIC was not exempt from fraudulent conveyance law under regulations governing insured depository institutions, and the case settled thereafter.
Represented Boston Capital Corporation and its affiliates in state and federal court lawsuits arising out of a development of a low-income housing project, obtained full defense verdict, and successfully defended judgments in state and federal appeals .
Represented Chartwell Litigation Trust in a multimillion-dollar fraudulent conveyance action against Addus Healthcare Inc. concerning the home healthcare business, which settled on a favorable basis after trial.
Represented hotel owner Nimitz Partners LLC in connection with bankruptcy proceedings and related lender liability claims which settled shortly before trial, with the equity holders retaining their full interests and without making any out of pocket expenditures during the course of the proceedings.
Represented debtors EMAK Worldwide and EMAK Service in connection with contested confirmation of their Chapter 11 bankruptcy cases. The plan was confirmed after trial.
Represented Meggitt Plc and affiliates in trade secret litigation.
Represented PDL BioPharma in connection with an action, filed in the U.S. District Court for the Northern District of California, involving claims by MedImmune seeking to invalidate PDL BioPharma's Queen patents, which cover certain fundamental technology relating to humanization of antibodies. A settlement was reached resolving all domestic and foreign patent disputes between the parties.
Represented plaintiffs Max Planck (one of the leading international research institutes) and Alnylam (a publicly traded startup company based in Cambridge, Massachusetts, dedicated to developing drug treatments based on RNA interference, commonly known as gene silencing) in a dispute over patent applications in the field of RNA interference. The case settled shortly before trial on favorable terms.
Represented Citibank (South Dakota) N.A. as a defendant in litigation challenging its late fees, which ultimately was resolved in Citibank's favor by the U.S. Supreme Court (517 U.S. 735).
Represented Paychex and its affiliates in defense of claims arising out of a license agreement for payroll processing software.
Represented creditors of eToys in a multimillion-dollar fraudulent conveyance and breach of contract action arising out of lease agreement.
Represented Big Ticket Pictures and its affiliates in a lawsuit alleging interference with contract, fraud, breach of fiduciary duty and breach of contract based on how Big Ticket accounted for the profits on the Judge Judy television show.
Represented Showtime in connection with profit participation dispute arising out of distribution of videocassettes.
Represented Steel Dynamics, an Indiana-based steel mini-mill, in a multistate securities litigation.
Represented First Alliance Mortgage Co. in bankruptcy litigation challenging its lending practices.
Represented Japanese bank as defendant in lender liability litigation in Guam Superior Court and Guam Supreme Court.
Awards & Recognition
Pro Bono of the Year Award, Public Counsel Appellate Law Program
California Super Lawyer 2015-present
Professional & Community Activities
PTA Executive Board Member
Over 15 years as an AYSO Coach
Publications & Lectures
Bankruptcy and Intellectual Property: Avoiding Traps and Exploiting Opportunities When They Merge
Celesq CLE webinar | October 2020
A Re-Examination of the Rules of Property Rights and Post-Petition Gifting in Bankruptcy
ABI Law Review | Winter 2020 |
The Expansion Of The Triggering Creditor Doctrine In An Action To Avoid Fraudulent Transfers
ABI Law Review | Winter 2016 |
Business Debate
American Bankruptcy Institute's 22nd Annual Southwest Bankruptcy Conference | September 2015
Navigating Bankruptcy Remand Contrasts In 2nd, 9th Circs.
American Bankruptcy Institute's 22nd Annual Southwest Bankruptcy Conference | March 2015 |
Lawyer as Witness
Los Angeles County Bar Association - County Bar Update | October 2012
The Impact of Bankruptcy on Intellectual Property Rights
Corporate Counsel | September 2020 |
In the News
Daily Journal Again Names Greenberg Gross One of California's Top Boutique Law Firms
News | October 2021 |